From the highest tower of the Frankenstein
The eye wanders all around;
Proudly and with a bright silver stripe
The Rhine flows through the wide meadows.
Be greeted, you wooded mountain tops,
Surrounded by narrow lovely valleys,
You sweet villages and faraway meadows,
Lighted by the sun so tenderly.
Be greeted, you blue mountains,
Faraway,where the misty veil touches
the eye, Be greeted a thousand times:
There lives my beloved,
there repose my eyes.
Hermann Weber 1863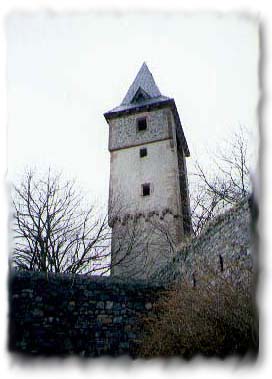 Main tower Frankenstein Castle, Mühltal, Germany